Even though we deeply love our children, there are times when parenting feels challenging, frustrating and unenjoyable. We all have times when it just feels hard, when we need more support and when we know we aren't being the parent that we want to be. There are times when we just don't know how to respond to our children's behaviour. If that is what brings you here, you're in the right place!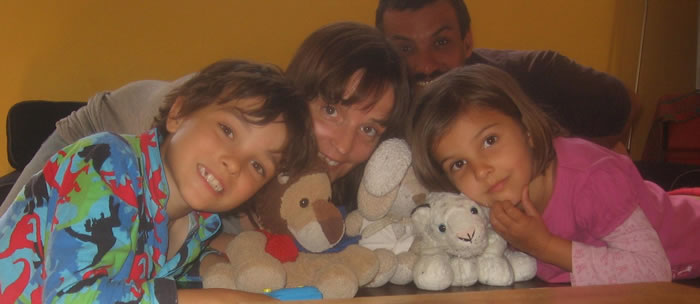 What brings you here?
Perhaps your baby is waking frequently at night and you are looking for ways to support them so you can all get to sleep better? 

Maybe your toddler is having tantrums and melt-downs and you would like help on how to respond to them? 

Are you wondering how best to support your child with friendships or sibling rivalry? 

Perhaps you are struggling to deal with your children's use of screens? 

Do you want help to deal with your child being aggressive – hitting or biting or struggling to share? 

Are you and your partner struggling to parent together and feeling differently about how to respond to your children?

Are you an Aware Parenting Instructor looking for some extra support and listening?
Is your child feeling anxious and scared and you want to know how best to support them to be resilient and happy? 

Is your teenager rolling their eyes and slamming doors?

Maybe you are feeling frustrated and unsure how to get your children to listen to you?

Is your child whining or struggling to be relaxed and cooperative with you?

Perhaps you are looking for support around home schooling and natural learning and how best to help your child to learn? 

Are you looking to deepen your knowledge and practice of Aware Parenting? 

Are you looking for support to explore some of your childhood hurts so that you don't pass them down to your children? 
These are the ways that I can support you:

Offerings/Support



Whether you are new to Aware Parenting, or you have been practising AwP for years, or you are an AwP instructor, I am here to support you on your journey.


One to one coaching/support/consultations in person and online that will:

Empower you to create more harmony in your family
Help your children be more loving and cooperative
Incorporate the healing power of play into your parenting
Support your family on your homeschooling journey and provide guidance on how to implement Natural Learning at home.
Whether your child is a new born, a toddler or a teen, my coaching will provide you with:

compassion and empathy so you feel heard and understood

a clear understanding and insight into your child's behaviour
personalised strategies to best support your child

reconnection to the joy of parenthood

Tools and strategies to navigate the challenges of parenthood/family life in a way that ensures everyone feels loved
Consultation Prices:
I love offering this support to parents because I know from personal experience that Aware Parenting is so effective and life changing and this type of support has been invaluable in my own parenting journey.